Sharon, PA is a small Rust Belt town being given a second chance at life. Our mission here at JCL Development is to lead the charge to restore and reenergize our town. Every day we are collaborating, creating, striving, and reviving to help polish this hidden gemstone.
Miss Nina is Bringing Elephant #8 to Sharon

When the new Elephant #8 opens in the Applegate Building on North Sharpsville Avenue, you'll be transported right to Thailand.
Author: Jeff Coleman | March 30th, 2023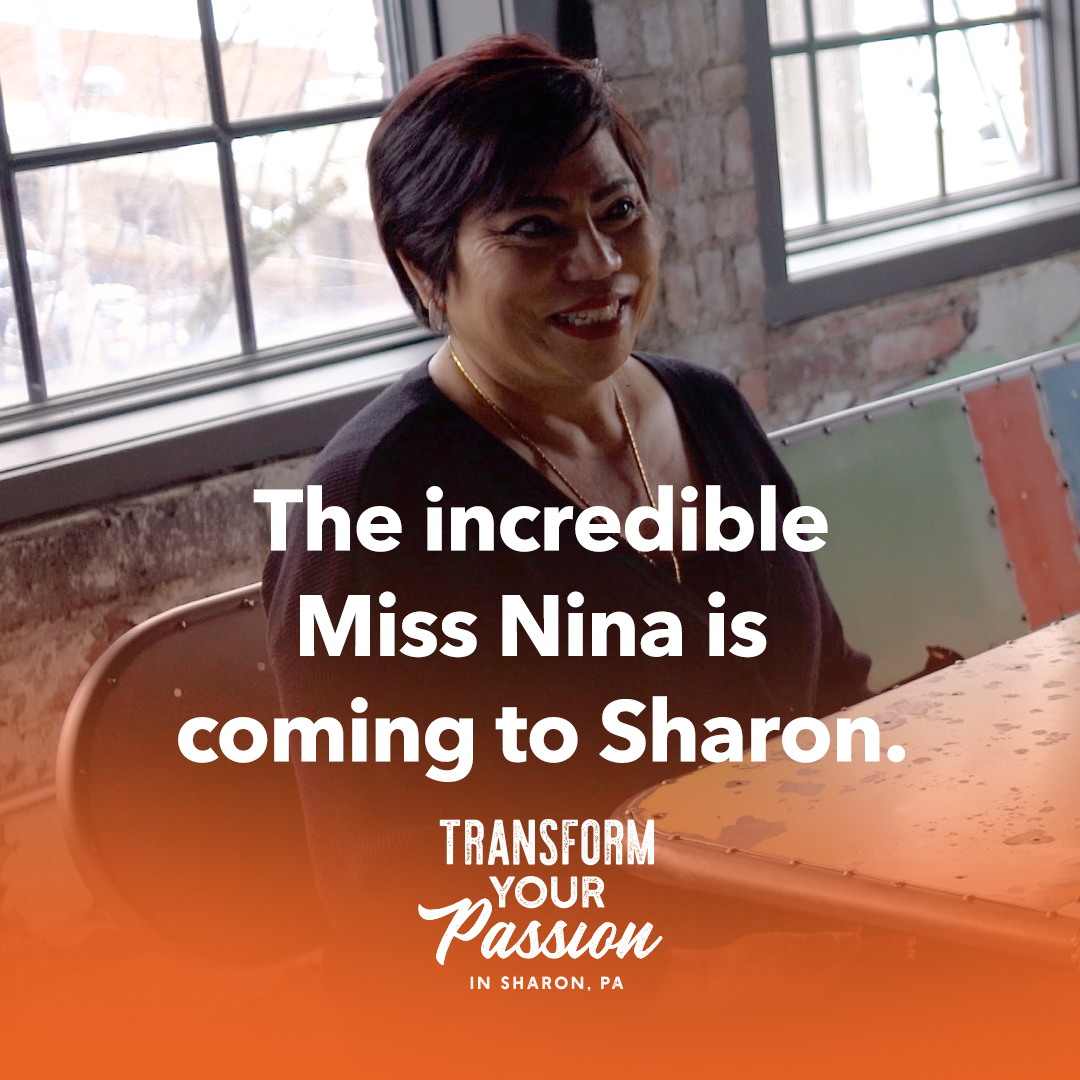 Narintra is "Miss Nina" to fans who've fallen in love with her mothering charms. But it's the homestyle recipes from her childhood in Northern Thailand that have attracted a cult following. Nina's first restaurant, "Elephant #8" in Slippery Rock, is a showpiece for the cuisine and culture of the young woman who arrived in Butler from Bangkok in 1999.
When Nina left for America, the eldest of 12 children was alone as the family's last living sibling. Heartbroken and newly married, she arrived in a country she'd glamorized through Hollywood movies and wasn't disappointed. "I loved America," she said. When she took her oath of citizenship, it was important that the first president was smiling down at her. Every day she's out to prove to "Grampa Washington" that she's the best taxpaying, people-loving citizen and neighbor. She wants to be the best American.
Nina's arrival that fall is linked to another memory—her first Thanksgiving dinner. "Different people. Different food. Sure, I felt confused, but one thing I knew—I'd be okay." Coming from a culinary kingdom of rice and noodles, turkey and mashed potatoes was still a win. "Oh, I like that," she recalls of America's annual feast. And what about her first experience with snow? It was love, but the white stuff was nothing like the pillow stuffing she imagined.
Still, selling small-town Pennsylvania on Thai food wasn't a given. Her theory? If the girl from Bangkok can learn to like Eat n' Park, good food is universal. Introducing a world of complex spices and flavors to her new neighbors could happen.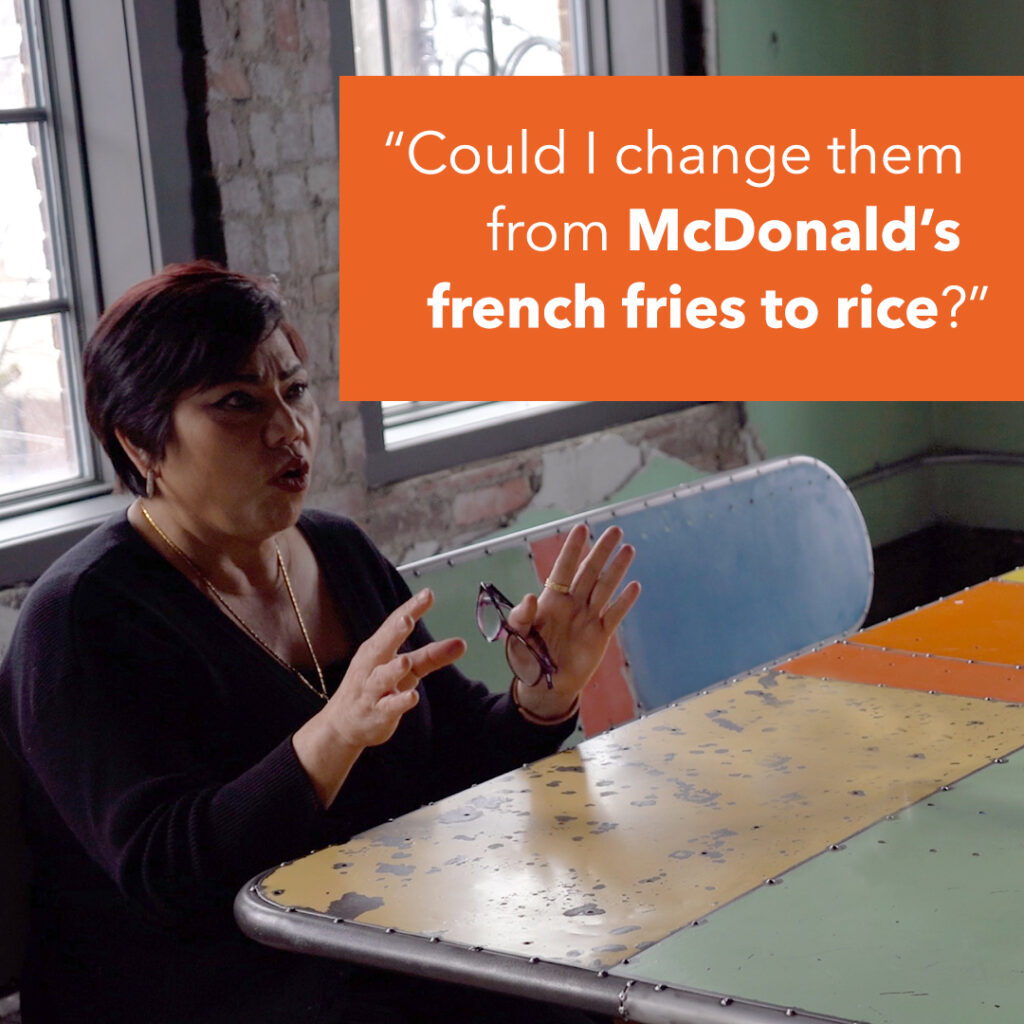 "Could I change them from McDonald's french fries to rice?" she asked. Adding, "Small towns are difficult, but something told me, I can!"
Her secret? Don't criticize American tastes, but look for the easiest point of entry. "I don't say I have something better for you. I don't need to get beat up," she joked.
You won't find bread, cheese, or butter on the menu. "We drink soy milk," she says. It's all fresh. Adding, "There's no MSG and no chemicals." It's a selling point she repeats until you can't resist. Oh, and the flowers are real too. It's all an education.
Nina knows that the American tolerance for "spicy" is different. If a college student says they want "ten out of ten" on the spice scale, "I give them a five or three." For older customers, she's even more gentle. "I don't make an 80-year-old eat something a student can eat. I say, we have good fried rice." She introduces spice to uninitiated palettes gently. That's how she handles most things—with grace and easy apologies. "Honey, when you walk into my restaurant, you're in Thailand." For Miss Nina, food is healing, comfort, and hope. "I don't just sell food."
This summer, when the new Elephant #8 opens in the Applegate Building on North Sharpsville Avenue, you'll be transported!