Sharon, PA is a small Rust Belt town being given a second chance at life. Our mission here at JCL Development is to lead the charge to restore and reenergize our town. Every day we are collaborating, creating, striving, and reviving to help polish this hidden gemstone.
Haitian Sensation

Part four of the Independent Retailer's Month interview series featuring small businesses here in Sharon, PA.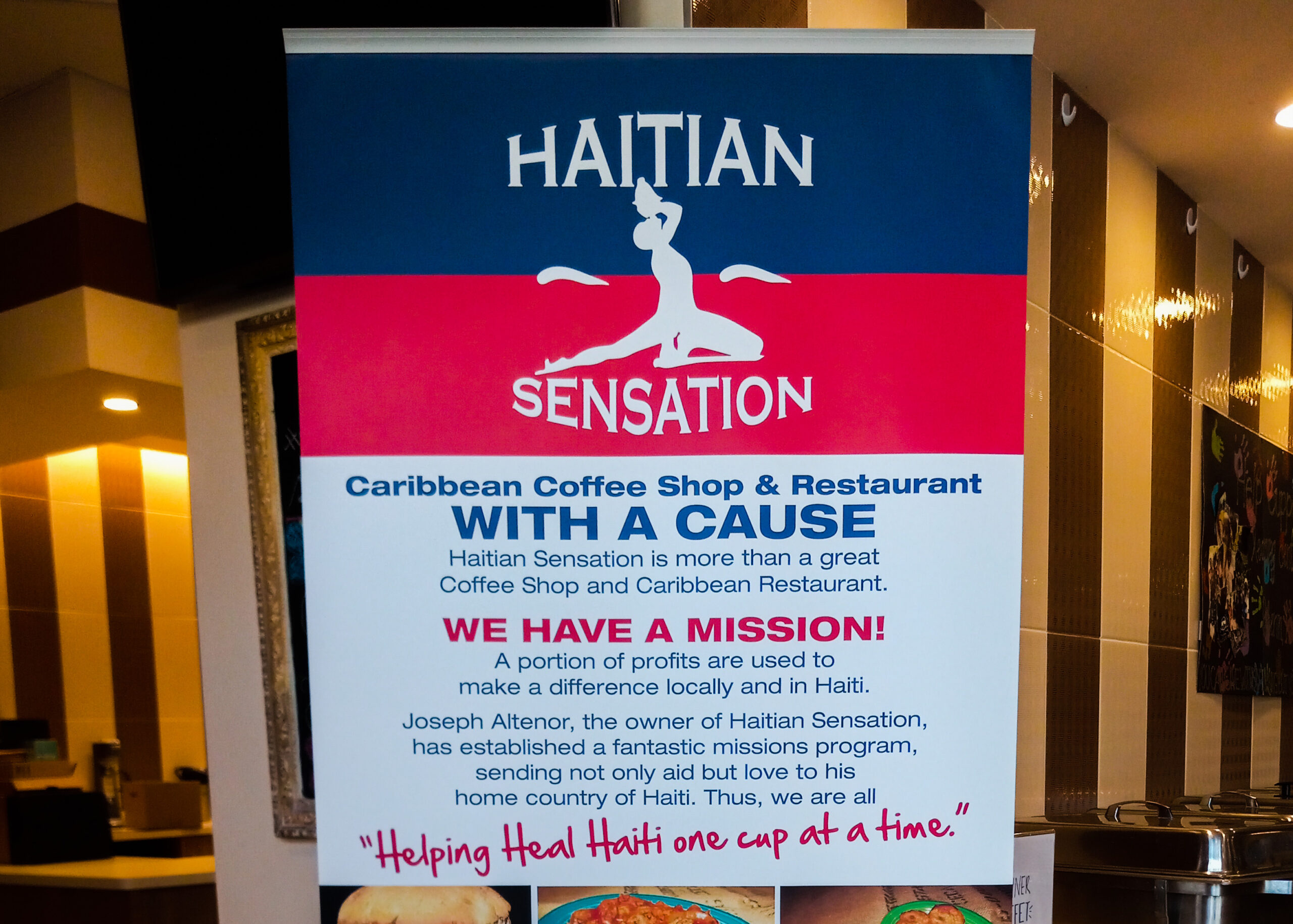 In celebration of Independent Retailers Month, JCL Development reached out to several small business owners here in downtown Sharon, PA in hopes of highlighting all the wonderful and unique things we have to offer. This week, I met with Joseph Altenor, the owner of Haitian Sensation, to learn more about his business and his role in the revitalization of downtown Sharon, PA. Here's what he had to say…
Tell me a bit about Haitian Sensation. Where did the inspiration for the restaurant come from?
Back before we first started this, there was an earthquake in Haiti in 2010 that killed over 200,000 people. Case Avenue Elementary School did a fundraiser for Haiti to help. The kids went through the neighborhoods and asked businesses, friends, and their family members to donate, and they raised over $10,000. When they presented the check to the Red Cross they asked me to be a guest speaker, since I was born and raised in Haiti. What those kids did was amazing. They had signs and posters, and I was so touched by what they had done. I asked to come to the school the following day to speak to the classes. I went to every classroom and thanked the kids for what they had done for Haiti.
As I was talking to a third grade class, all of a sudden something hit me. If the kids could do this, then I also had to do something to help Haiti. So I said to myself, "Ok, I am going to start a little coffee shop. We have great coffee in Haiti, and we love coffee here. If I have a little coffee shop, that will give me a way to raise money." From there, I met the late pastor Larry Haynes from Grace Chapel, and he invited me to his church. I told him what I had in mind, and the next thing we knew, we were starting to do mission trips with Grace Chapel. At first I just did coffee, but then I started to do some food, and people loved it. We ended up with a full restaurant and coffee shop, as well as a food truck. We are a mission-minded business, the mission is really important to us. My wife and I consider ourselves full time missionaries.
How long have you been in this location? How has everything been going since you moved to this larger space?
We've been here for about a year and a half now. Everything has been going really well here.
Who is your main customer base? Do you get a lot of locals, or do you see people from outside Sharon coming in?
Oh yes, lots of locals, but people also travel from Erie, from Pittsburgh, even as far as Dayton, OH and Buffalo, NY. We meet a lot of truck drivers who, when they find out we are a Haitian restaurant, will drive an hour out of their way to get food. We get a variety of different people here.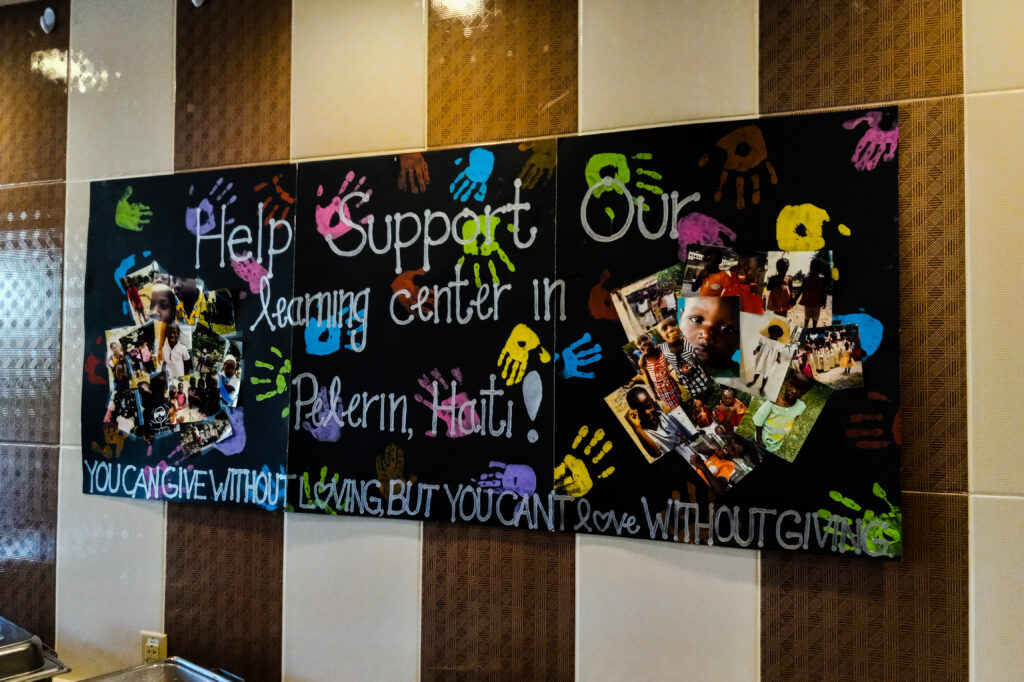 Your menu highlights your "Coffee for a Cause" mission. Tell me more about that.
The fact is, that's why we started. When you look at everything here, you can see that I was really focusing on the coffee. We wanted to help change Haiti one cup at a time. I wasn't even thinking about doing food at that time. And then along the way, we met a lot of people and we helped them see life from a different perspective. We saw them going to a third world country and seeing how joyful these people are while having so little, and how strong their faith is in Haiti.
So that was the cause. To help, to be missionaries to Haiti, to take people and help change lives there. This was never about making money for me. There is so much joy in helping others, and for my wife and I, this is our life. We want to help people become more "mission-minded." Once you become mission-minded, it changes your life and your perspective. You no longer look at yourself, you look at what you can do for others. In return, God will take care of you. Even with very minimal resources, you can find a way to help somebody.
Why Sharon? What made you want to "set up shop" here instead of a bigger city?
Quite a few people have asked me that same question. People have said, "You need to be in a bigger city than Sharon, you need to be in a place like Erie or Buffalo." But here's the thing… I have a faith, a very strong faith in God. I am where I am today, from a third world country to this wonderful country, because I allowed God to guide me and put me on the right path. When I was in New York City I worked as an operations manager for a manufacturing company. They moved to this area, so I moved with them. After they moved, they eventually went out of business, and I lost my job. This was right around the time of the earthquake. So it was the perfect timing when I started the coffee shop.
Sharon is where I had built my life. I was married here, my two daughters were born here. There is just something about this town. When I came here originally, this town was booming. There were businesses everywhere. And even now I still think there is something about Sharon that you just can't put your finger on. When people ask me why I stay here, I tell them I see the value in what we are doing here. We're bringing awareness of a different culture into this culture. We have the opportunity to do good work in the community. So I'm here to stay. It's not about moving somewhere else to make a whole bunch of money. It's about changing lives and appreciating the people around, and allowing God to put you in the right place. I think we are all here in the right place.
What is your favorite part about owning Haitian Sensation?
The mission behind it, and behind what we do. There's no way to describe the joy. Letting what you do, and not how much money you make, define who you are. For my wife and I, it's the difference we're making in people's lives. We don't have a lot of money, but we have a gift that God gave us, that He gave every single one of us. The gift is to know who you are, and to know your purpose, which is helping others with your whole heart. It's not about looking for praise or looking for others to say thank you. It's about looking out for one another and doing the right thing.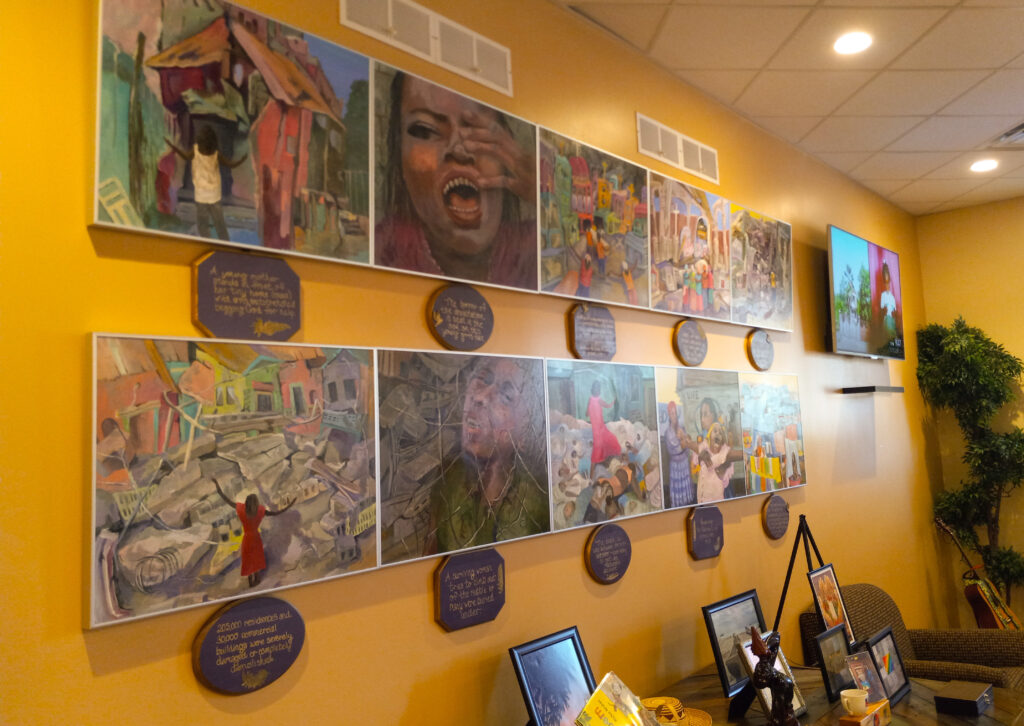 What does the future look like for Haitian Sensation? What would you like to see happen over the next few years?
I would like people to know more about what we do. We want them to come here and sit down, have coffee and enjoy a good conversation and a good meal. We cook everything fresh here, nothing is pre-made. It's home cooking. We want people to come here and experience what we do. To learn more about Haiti, to not be afraid to have conversations about being different.
We're going to continue doing what we are doing, and God is going to put things in perspective for us. He's going to put us where we need to be. I would love to see people get more involved with what we do. I would also love to find somebody to bring in and teach them what we do, so my wife and I don't burn ourselves out. The future is bright. I don't know exactly what it is, but I allow God to guide me and I will keep my eyes open and my mind clear. If we trust in Him, he will put us on the right path.
What advice would you give others who are thinking about starting their own mission-based small business, or are looking for mission opportunities?
Number one, you have to know what your passion is. We are all born with a gift. Sometimes we ignore this gift because it doesn't fit our plan. The majority of the time, people make plans based on money. If you only focus on money, you cannot follow your passion. The thing that makes you happy might not provide you a lot of money, but it will bring you great joy. Along the way, all your needs will be met if you follow your passion. You may never be rich, but you will be joyful.
If you believe, if you have faith, if you trust God, you will know that he will put you on the right path. There's no "if" or "but", if you trust Him you will be successful. Ask Him to guide you and put you in the right place. You will find your gift and your passion. Focus on that, and don't worry about money. Once you do that, God will put things in perspective. It's too simple to be that simple, but it's absolutely true.
To learn more about Haitian Sensation, visit their website, follow them on Instagram (@haitian_sensation_coffee), like them on Facebook, or visit them in person at 76 Shenango Ave. in Sharon, PA.