Sharon, PA is a small Rust Belt town being given a second chance at life. Our mission here at JCL Development is to lead the charge to restore and reenergize our town. Every day we are collaborating, creating, striving, and reviving to help polish this hidden gemstone.
Thanks, Mr. Gunlocke!

My brothers and I ruled the newspaper delivery market in Wayland, New York.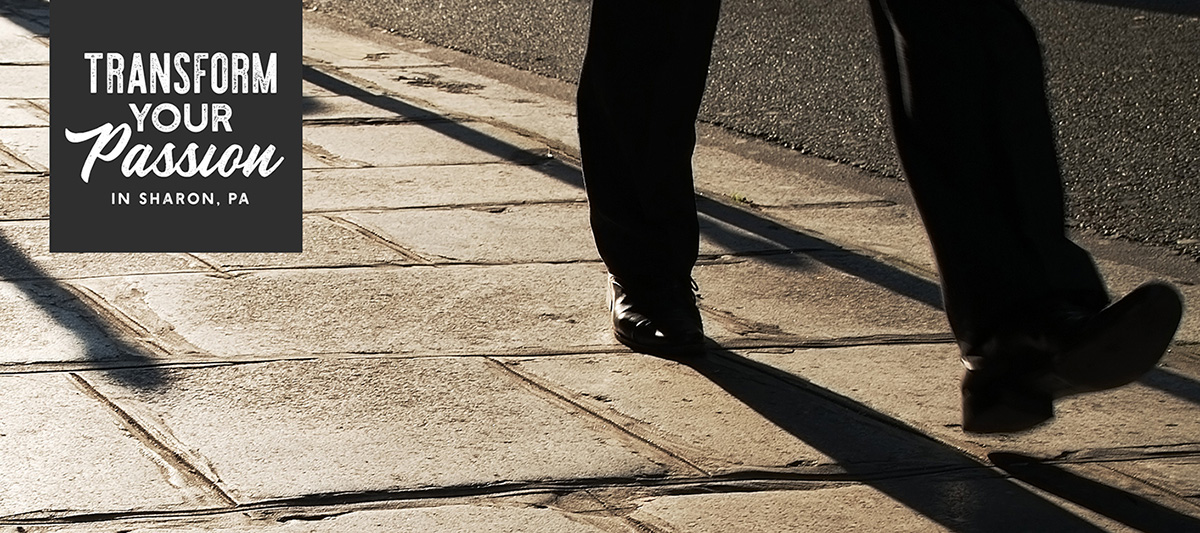 The four of us, on a fleet of bright yellow, heavy-duty Schwinns with dual metal baskets, were the kings of the paper routes, making sure the Democrat and Chronicle Morning Edition arrived in front doors or newspaper boxes seven days a week. The Landino Boys delivered, and years later, our sister Lisa would carry on the tradition with routes of her own.
In the 70s, our hamlet never topped 4,000 residents, but the economic and community health were tied to the largest employer, The Gunlocke Company—a popular manufacturer of desk chairs that could boast a tradition of supplying the President with a deluxe model for the Oval Office. Like Frank Buhl of Sharon's industrial past, the Gunlocke family was beloved because of their generosity for employees' spiritual and economic wellbeing. Buhl and his wife bequeathed a grand park system as well as community and fitness centers, while the Gunlockes had a legendary profit-sharing program, employee barber, a chapel, and a public library. These were not 20th Century scrooges.
As Covid-19 rolled into Sharon last week, the speed and shock of change— along with a few extra moments of silence after Governor Wolf issued a series of new directives—reminded me of so many forgotten scenes from my childhood in Wayland. But the one that really stood out was the picture of Howard Gunlocke, the second-generation leader of The Gunlocke Company, on his 2-mile walk to the factory on the edge of town.
Mr. Gunlocke was a gentleman and, in appearance, there were few equals. From polished black shoes and crisp white shirt to pressed suit and meticulously folded pocket square, his lanky frame was trimmed with purpose. He demanded respect because he gave it. When my brothers and I raced past him on our paper routes, he always acknowledged us as
"Mr. Landino." We in return never called him anything less than "Mr. Gunlocke." We lived in different economic spheres, but he always saw us; we were not invisible.
When he died in 1985, Mr. Gunlocke was buried in Old St. Joseph's Cemetery. His modesty was again reflected in the size of his headstone—a small block of unadorned granite etched only with his name and years of life. The significant monuments he left were living, distributed into the thousands of families impacted by his kindness.
Like Mr. Gunlocke so many years ago, I've been walking to work this past week and will probably do so for the foreseeable future. When times are uncertain, I seem to do everything I can to connect myself to the examples of those who lived quiet, dignified, and purposeful lives. Maybe that is what it means to stay grounded. I didn't know Mr. Gunlocke all that well, but he knew me and my brothers, and treating us with respect made all the difference.