Sharon, PA is a small Rust Belt town being given a second chance at life. Our mission here at JCL Development is to lead the charge to restore and reenergize our town. Every day we are collaborating, creating, striving, and reviving to help polish this hidden gemstone.
Building Walt's Magic Kingdom in Sharon

Walt Novosel has dreams—lots of them—and has a reputation for delivering. 
Author: Jeff Coleman | June 12th, 2023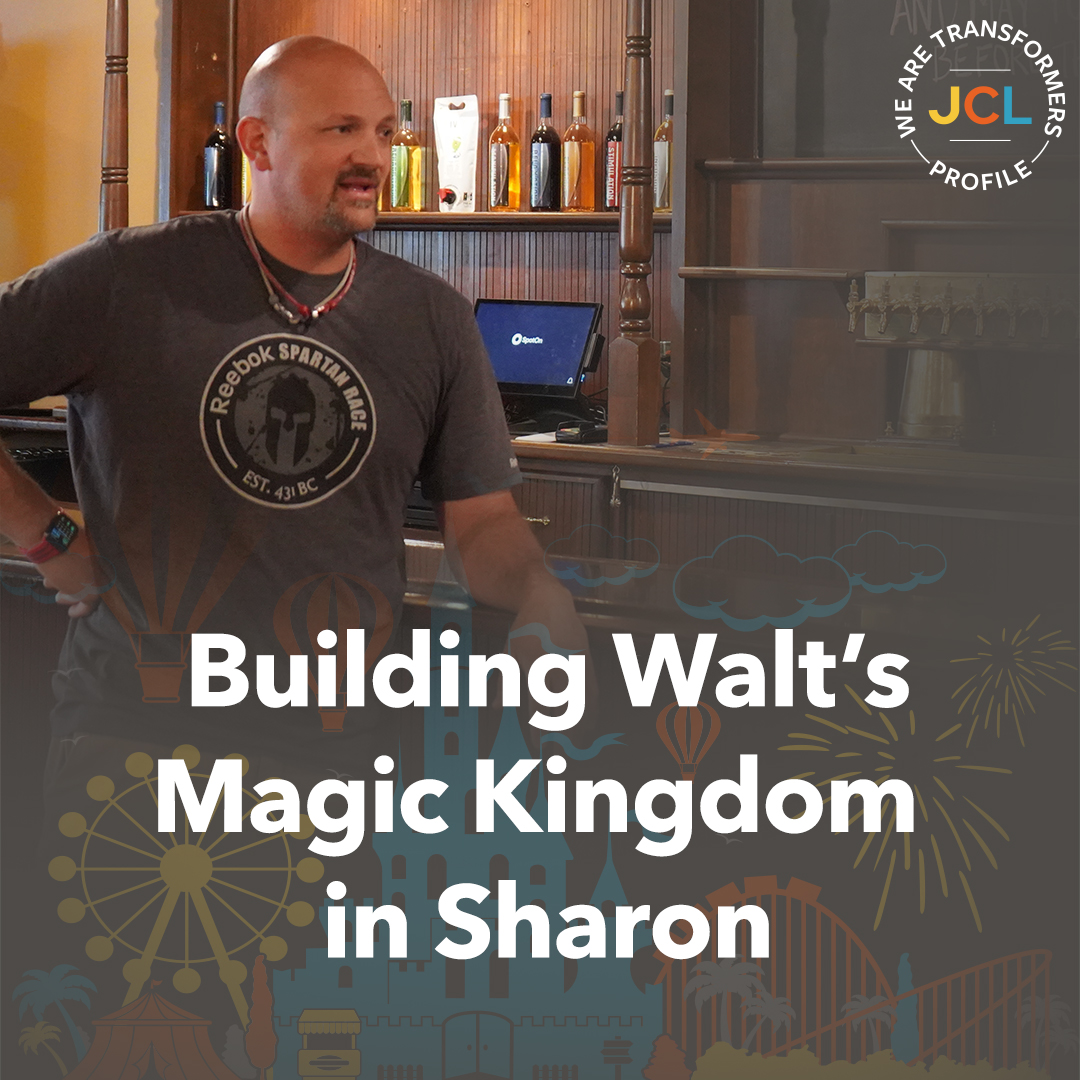 When Walt Disney willed 27,000 acres of Florida swamp into America's premiere kingdom of escape, a few generations of dreamers have taken notes on the audacity of his success—including Walt Novosel. The ex-baseball pro, engineer, husband, and father of four, has been imagining—and creating—ways for families to stay connected and have fun for some time now. He has dreams—lots of them—and has a reputation for delivering.
Is he intimidated by the sheer size of the multi-floor space for his new venture? Not a bit. "I think of it as a playground," he says. "The more space the better. I love creating." Who doesn't love a Disney-sized plan?
But this June, the local Walt's magic for designing family-friendly experiences will be tested again with the reveal of his most ambitious project design to date—three food and drink spaces inside "The Block" at 23 Sharpsville Avenue. He envisions his playground as more EPCOT than Magic Kingdom with experiences to match the attention spans of a generation of experienced scrollers.
What's the concept? "Small, intimate areas that are themed—very immersive." Novosel doesn't have any creativity to spend on a "regular restaurant." Patrons would be able to roam from one restaurant experience environment to another—grazing, drinking, and trying something new every few minutes. Sort of an edible Instagram feed.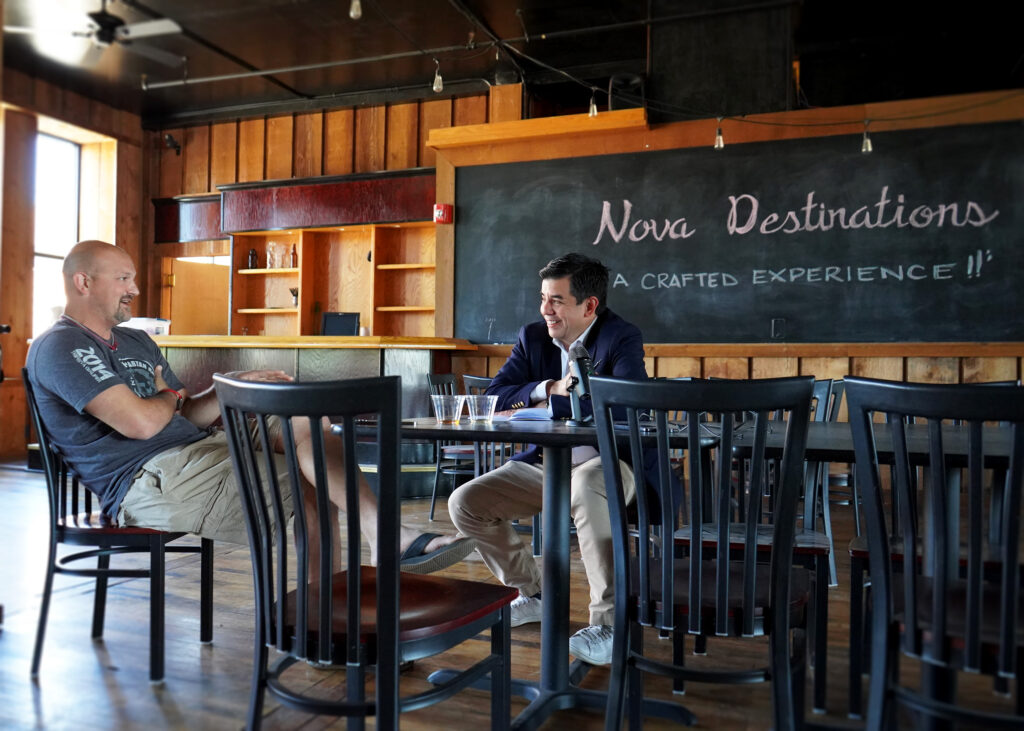 Like EPCOT, Novosel's Phase One (of three) visions—most of which are slated to open this June— are elaborate, with an Irish pub he's named, The Buttered Bloke, a tiki bar christened The Emerald Sea Horse, and a Caponesque, 1920s-themed speakeasy called Lost & Found—which he notes for any Elliot Ness wannabes out there, is "not a speakeasy." A creator's tour of the space showcased plenty of Disney-like hidden tricks and design elements that—with a little imagination of your own—carry you far away from 16146.
Each experience has a cast and crew sworn to protect the creator's secrets, but when imagination and engineering conspire, you'll be in for a great time.
Walt Novosel is quick to note that while he's the creator, he's no lone wizard. With each entrepreneurial adventure, he's added talent who can take dreams from the napkin sketch and midnight inspiration to opening day. "I have amazing employees and amazing parents. I'm very blessed. They're like family."
The winning formula? Take family trips, bring back ideas, and try something better here. Hints for phase two? Airplanes, movies, the Wild West, Germany, Japan, Portugal—it's a Disney-sized dream. What about a roller coaster?
The answer to everything seems to be, yes!